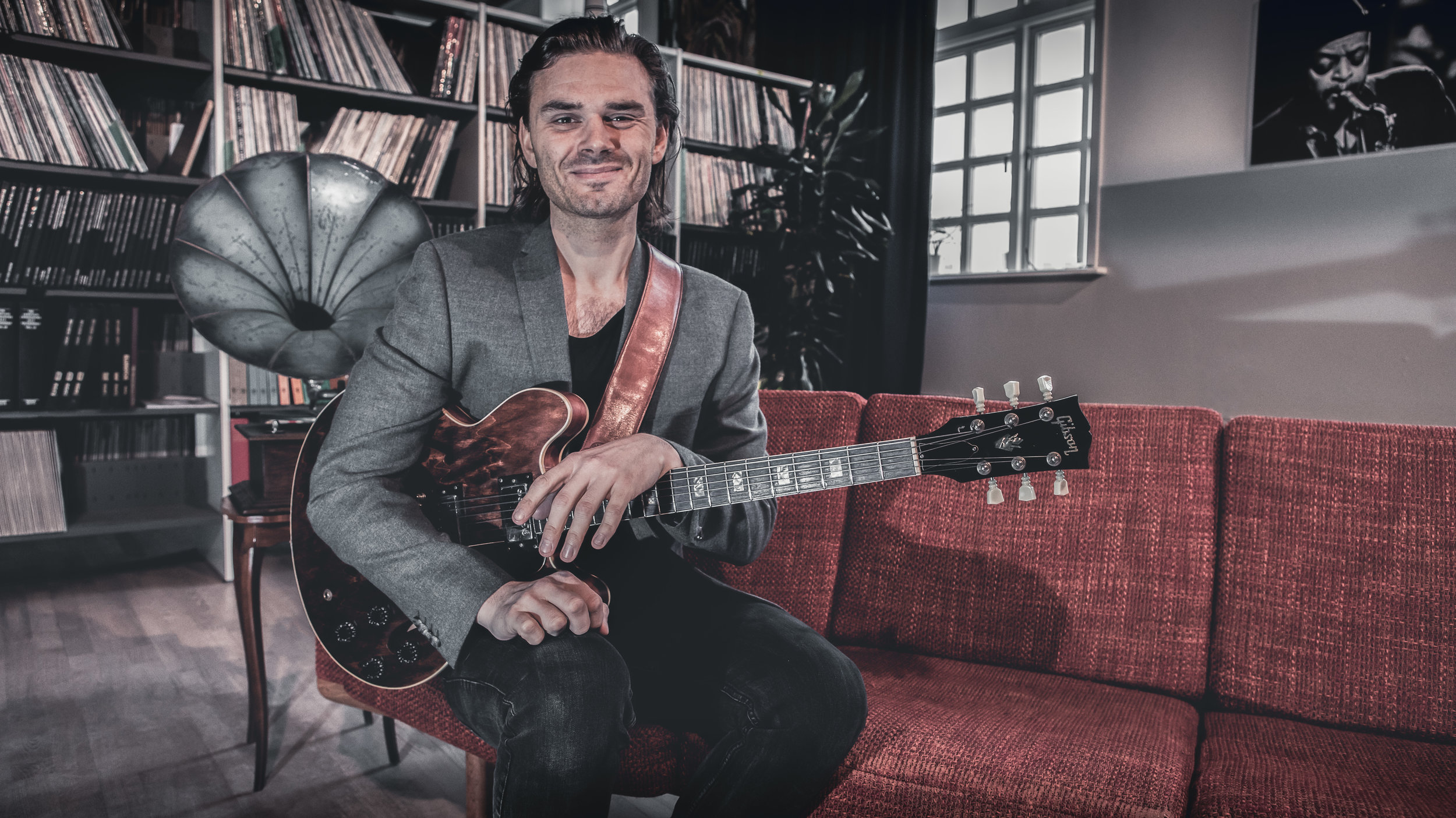 Jens Fisker (b.1983) is a Danish guitarplayer, composer, bandleader and sideman. He has been playing the guitar since the age of 13. Jens grew up in northern Denmark in a small town called Broenderslev, where a great musicscene and arrangement for young musicias was offered.
In 2012 Jens recieved the reward as "Jazzname of the year in his region 2012".
He released his first album as a bandleander with the group Xylop Feat. Jakob Mygind November 2012.
Since he started at The Royal Academy Of Music, he has been involved in many projects such as Nordkraft Big Band feat. Szhirley & Martin Preizler, participated in jazzcompetitions (Ung Jazz), touring with Xylop feat. Jakob Dinesen & Jakob Mygind, Cloud Crystal and many more.
He has recieved lessons from: Bjarne Roupe (DK), Jacob Fischer (DK), Lage Lund(US), Jonathan Kreisberg (US), Gilad Hekselman(US), Jeff Richmann (US), John Stowell (US), Jens Christian Kwella (DK), Ulf Bandgren (SE) Colin Stranahan (US), Joe Martin (US).
He has been teaching at different music schools and also teaches privately.
Since January 2013 he chosed Berlin as his base to explore and be inspired by the international jazz scene that Berlin has to offer.